First Question: Why do you need to drink an iced tea?
Answer: It saves you time. Drink the tea right out of the bottle, and there is no pitcher needed. Ice tea is not something new, as it started in 1860s in USA and became popular after a decade. Now, It has a number of great brands so it can be difficult for a new person to know which is better. However, there are some of the brands of bottled iced tea and different tea bags.
This article tells about different ways to enjoy iced tea along with recipes and methods.
Here is a list of some of the best bottled iced tea brands and tea packs.
Editor's Recommendation: Top Brands of Bottled Iced Tea
Top 7 Best Brands of Bottled Iced Tea and Tea Packs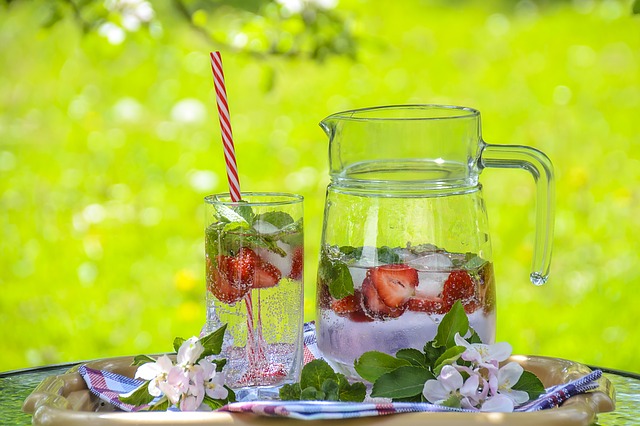 1. Pure Leaf Iced Tea, Unsweetened, Real Brewed Black Tea - Link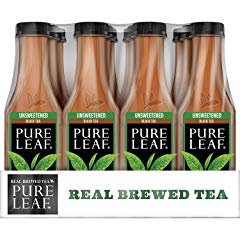 As the name suggests, this is real brewed. This means Pure Leaf iced tea contains real tea leaves. No artificial ingredients; such as no added colors or nothing that makes it sweetened. Aside from that, this tea has 0 calories which means if you are looking for a diet with no calories, that can be the perfect tea for you to enjoy. Pack of 12 bottles and fresh than ever.
Company Profile: Pure Leaf Tea Company works alongside their partners around the globe to lessen the impact they have on the environment. Every single tea product of Pure Leaf is Rainforest Alliance Certified tea estates.

2. Honest Tea Organic Fair Trade Honey Green Gluten Free - Link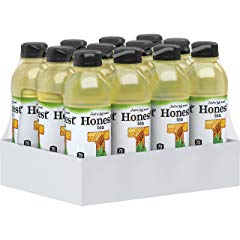 What if you can get some of the healthy nutrients along with iced tea? Honest Tea contains organic honey and organic tea leaves makes your day refreshing. Only the finest tea leaves selection makes this the highest standards tea. Those leaves are handpicked and organic ingredients are added to it from around the world.
Story Behind the Honest Tea:
Because Seth Goldman who is co-founder of Honest Tea drank lots of liquids; he was continuously looking for the perfect drink which can quench his thirst after playing basketball, running or between classes in the grad school. Barry Nalebuff who was the professor of Seth Goldman at Yale School of Management figured out that both Seth and he shared similar passion for the idea of something less sweet, but a flavorful beverage when they were having a discussion of a Coke vs. Pepsi case study during a class.
In 1997 Seth sent an email to Barry to know if he was still excited about that idea. Barry returned from India after analyzing the tea industries for a case study. He also came up with a name for the brand. Because it was the bottled tea made of real tea leaves, he named it Honest Tea. Seth quit his job at Calvert Mutual Funds and started to brew batches of tea in his kitchen. After five weeks of his work he brought tea thermoses along with a recycled bottle which had a mock-up label to Fresh Fields (Whole Foods Market). After the buyer ordered 15,000 bottles Seth and Barry were in business and they began to figure out if they can make that much of the tea. They made it happen and it had been 19 years and they are still popular.
Today it is one of the nation's top selling organic bottled teas and it is carried in over 130,000 outlets.

3. Luzianne Specially Blended for Iced Tea - Link
It is naturally decaffeinated tea which is specially blended and this pack comes with 48 tea bags in family size. Each of its bags is good for making 4 cups tea or equal to 32 fluid ounces. Its ingredients are: Orange pekoe along with pekoe cut black teas.
Methods to Brew: For enjoying this tea, you can either serve it hot or cold. It gives you a refreshing and delicious iced tea.
Story Behind Luzianne Tea: In 1902, after relocating his wholesale grocery business from Monroe, Louisiana to New Orleans, William B. Reily shifted his focus in specializing to blend, package and distribute the coffee and tea. This is when Luzianne brand came into being. In 1930s iced tea became popular as a beverage to beat the heat. Mr. Reily created a new blend which maintained its flavor, color and the clarity when it was poured over the ice. Those days Luzianne Iced tea became one of the first teas ever which were blended specially for the tea. Because Luzianne brand is effort of more than 100 years, it is also the right iced tea. Their formula of the tea is the same as it was in the year 1932, making it original. The tea master is Malcom Shalders who comes from the family line of the British tea experts.

4. Thai Iced Tea Traditional Restaurant Style - Link
It is a traditional restaurant style tea giving you a delicious iced tea. It is not only popular in Thailand but also all around the world. Also, Along with different brewing methods, press pot is also a good way to enjoy it.
It is also spiced by using star anise seed. With its distinctive flavor you would really enjoy the tea.

5. AriZona Arnold Palmer Half and Half (Iced Tea/Lemonade Stix) - Link
The Stix version of this iced tea fits easily in your pocket or bags so you can take it anywhere with you. It is sugar-free while it is sweetened by using Splenda. It gives you rich taste yet it has fewer calories. To enjoy it better simply add a single serving packet into a small bottle which should be 16 to 20 ounce and close its cap, shake well and start enjoying.
Company Profile: AriZona has been providing great tasting products to people since 1992. The ingredients used in those products are of top quality.

6. Wonder Drink Kombucha, Organic Asian Sparkling Fermented Tea - Link
This box comes with 24 cans which are 8.4 ounces each with delicious flavors such as Asian Pear & Ginger. It is fermented sparkling tea with a great taste. Besides, It is gluten-free and GMO-free. This tea contains a combination of organic oolong tea, spicy ginger and aromatic sweet pear also. It resets your body by enjoying it and avoiding sugary drinks.
Company Profile: The founder is Stephen Lee, who has a rich history with tea. He also co-founded Stash Tea and also Tazo Tea and then he discovered Kombucha. On his trip to Russia he learned about sparkling fermented tea and he became fascinated by it. On his return, in 1999 he founded Wonder Drink. These days Wonder Drink can be found in various places like colleges, natural food stores, grocery stores, spas, pubs and cafes also around the USA. After that, Stephen also wrote a definitive book on Kombucha.

7. Lipton Liquid Iced Tea Mix - Link
This iced tea lets you enjoy your favorite flavored tea within seconds. It includes flavors like: lemon black tea, peach black tea and raspberry green tea also. This tea is made by using real tea leaves along with flavors from natural resources. 8 fl oz serving of this instant tea contains 10 mg caffeine.
Method to prepare: Add Lipton lemon Liquid Black Iced Tea Mix into chilled water into a small size pitcher and enjoy.
Iced Tea vs Drinking Water
Water is most beneficial for our body. However, not everyone loves to drink plain water. Some people need some taste. So, drinking various juices is to risk high sugar intake into our body. Drinking iced tea without sugar is a good solution. But we still need to make sure we do not drink so much of iced tea.
It is necessary to keep a balance of beverages we consume. It is a good alternative to water but not the best. Also, water helps body with harmful toxins. Drinking water has its own importance.
Unsweetened Iced Tea vs Sweet Tea:
Sweet tea is popular and it is served by most people however, the sugar content it has, you should switch to a healthy alternative which is unsweetened tea. As too much sugar can cause many diseases to heart and is responsible for obesity. Iced tea which is unsweetened on the other hand is helpful in losing weight because of its antioxidants and caffeine.
Is Iced Tea similar to Instant Iced Tea?
Instant iced tea can look different than iced tea as it is usually in the powdered form. One of the benefits of drinking instant iced tea is to save your time. As it dissolves in the water much faster and gives you a fresh mug of iced tea without spending much of your time.
Are There Some Benefits of Drinking Iced Tea?
Tea, even hot or cold is still a tea. While, one of the main benefits of iced tea is, it saves time. Such as, bottled iced tea is ready to serve. All you need to do is take it out of your fridge and start drinking. No need to use stove or modern electric tea kettles.
Now, lets talk about health benefits:
Many studies suggest iced tea is filled with antioxidants which help your body remove harmful toxins and help your heart. Different medical studies suggest that this tea also prevents cavities keeping teeth healthy. Now Look, people prefer different sodas which do not help them but further worsen their health. The vitamins and minerals in tea isn't only healthy but gives a refreshing day. Many people would enjoy iced tea as their breakfast as compared to regular breakfast dishes.
There are number of benefits of drinking iced tea. Here are some of these:
Weight Loss
When you think to lose weight, there are several thinks to avoid such as high sugars and calories. The unsweetened iced tea is not only low in sugars but also in calories. So, this tea helps you in the process of weight loss. Not only it tastes delicious but you lose weight effectively. Whether it is iced green tea or black tea, both of these types are better for weight loss, make sure these are unsweetened. The antioxidants in this type of tea which are also called catechins which have some weight loss benefits in case it is iced green tea. Because this tea contains both caffeine and catechins these help in fat burning and in this case you lose weight with this healthy and chilled beverage.
For Diabetics
If you have diabetes, you wouldn't go for artificial sugary drinks. However, unsweetened iced tea would be a better choice especially during summer days. Add a freshly squeezed lemon and get it chilled by adding some ice cubes to enjoy it better. The components in the iced black tea actually help in regulating levels of the blood sugar and also increase the insulin resistance in the body. It not only helps diabetes patients but improves their health in many ways.
Iced Tea for Pregnancy
If you are pregnant and you have been drinking iced tea for long on a level that now you can't control the urge; you should know that it has to be unsweetened iced tea. Increased sugar and caffeine levels in the tea may harm the baby. For this reason you should make sure it doesn't contain too much caffeine and sugars. For example, green tea contains less caffeine than black tea, and there are iced versions of this type of tea such as unsweetened iced green tea. If you are still not sure if it is safe for you, you should consult an expert.
Who Should Not Drink Iced Tea?
People who suffer with kidney stones or UTI should avoid iced tea as it contains oxalates in high concentration that contribute to kidney stones that can be very painful. This tea is usually popular so much in the summer so the patients with kidney stones should be careful.
Does Iced Tea Taste Better with Cream?
Now it sounds strange, but it is common type of Thai tea. Adding cream for hot beverages has been common. But adding cream to tea makes it taste good even if it looks strange to some people. However, if you want it to be dairy-free, you can also try it with coconut cream as an alternative. Here is a recipe of this iced tea.
If you are looking for some other delicious iced tea recipes, please take a look here.
Does Iced Tea Expire?
Iced tea brands have specific date which make these set to expire. However, if you keep these stored according to the manufacturer's instructions, these can last for the long time.
Here are some more questions and answers.
Buy now at eBay, Etsy, Walmart (quality guaranteed)
Pure Leaf Iced Tea, Unsweetened Black Tea, 18.5 Oz Bottles (12 Pack) - Walmart, Etsy, eBay
Honest Tea Organic Fair Trade Honey Green Gluten Free, 16.9 Fl. Oz, 12 Pack - Walmart, Etsy, eBay
Peach Ice Tea, Bottled Ice Tea Drink, Product of Italy, 50.7 fl oz - PACK OF 6 - Walmart, Etsy, eBay
Honest Tea Organic Fair Trade Half Tea & Half Lemonade Gluten Free, 16.9 Fl. Oz, 12 Pack - Walmart, Etsy, Ebay
Luzianne Ready To Drink Iced Tea, Green Tea with Honey, 18.5 Ounce Bottle (Pack of 12) - Walmart, Etsy, Ebay
Pure Leaf Iced Tea, 0 Calories Unsweetened Variety Pack, 18.5 Fl Oz Cans (12 Pack) - Walmart, Etsy, eBay
Pure Leaf Iced Tea, Raspberry 18.5 Fl Oz (Pack of 12) - Walmart, Etsy, eBay
Bai Iced Tea, Narino Peach, Antioxidant Infused Supertea, Crafted with Real Tea (Black - Walmart, Etsy, Ebay
Gold Peak Naturally Sweet Real Brewed Tea, Picked for Peak Taste, Made With Cane Sugar - - Walmart, Etsy, eBay
EvyTea Cold Brew Iced Tea, Organic Caffeine-Free Hibiscus, Sugar-Free Flavored Canned - Walmart, Etsy, eBay
Pure Leaf, Organic Iced Tea, Fuji Apple & Ginger, 14oz Bottles (Pack of 8) (Packaging May - Walmart, Etsy, eBay
Snapple Diet Iced Tea Variety Pack, 30 Pound - Walmart, Etsy, eBay
Brisk Iced Tea, Lemon, 12oz Bottle (Pack of 15, Total of 180 Fl Oz) - Walmart, Etsy, Ebay
Lipton Iced Tea K-Cup Pods For a Cold Beverage Sweet Tea Made With Real Tea Leaves 24 - Walmart, Etsy, eBay
Gold Peak Unsweetened Black Iced Tea Drink, 64 fl oz - Walmart, Etsy, eBay
Pure Leaf Iced Tea, Sweetened Variety Pack, 18.5 fl oz. bottles (12 Pack) - Walmart, Etsy, eBay
Purpose Tea, Watermelon Mint - Bottled Iced Tea, Lightly Sweet, All Natural Brewed - Walmart, Etsy, eBay
Zevia Organic Sugar Free Iced Tea, Caffeine Free Black Tea Lemon, 12 Ounce Cans, (Pack of - Walmart, Etsy, eBay
Lemon Ice Tea, Bottled Ice Tea Drink, Product of Italy, PACK OF 12 - Walmart, Etsy, eBay
Pure Leaf Iced Tea, Raspberry Black Tea, 18.5 oz (Pack of 6) - Walmart, Etsy, Ebay
Conclusion for Bottled Iced Tea and Tea Pack Buyers

So you learned about some of the best bottled iced tea brands and some of the tea bags along with different benefits these teas have. Iced tea is consumed so much in the US and there are different popular manufacturers who make iced tea. If you have any questions, please feel free to ask in the comments.