Vegetable broth is usually vegan friendly when comparing it with chicken or other broth types. Other than that, it makes a great base for different soups, sauce and other recipes. Drinking the vegetable broth is actually healthy in many ways because being loaded with the phytochemicals, anti-inflammatories and antioxidants; it prevents from different diseases. The broth is not only for soup base but you can also drink it for its great taste and different health benefits. In this article, you will learn about some of the best vegetable broth brands for a regular broth alternative, along with recipes and health benefits.
Top Vegetable Broth Brands by Editors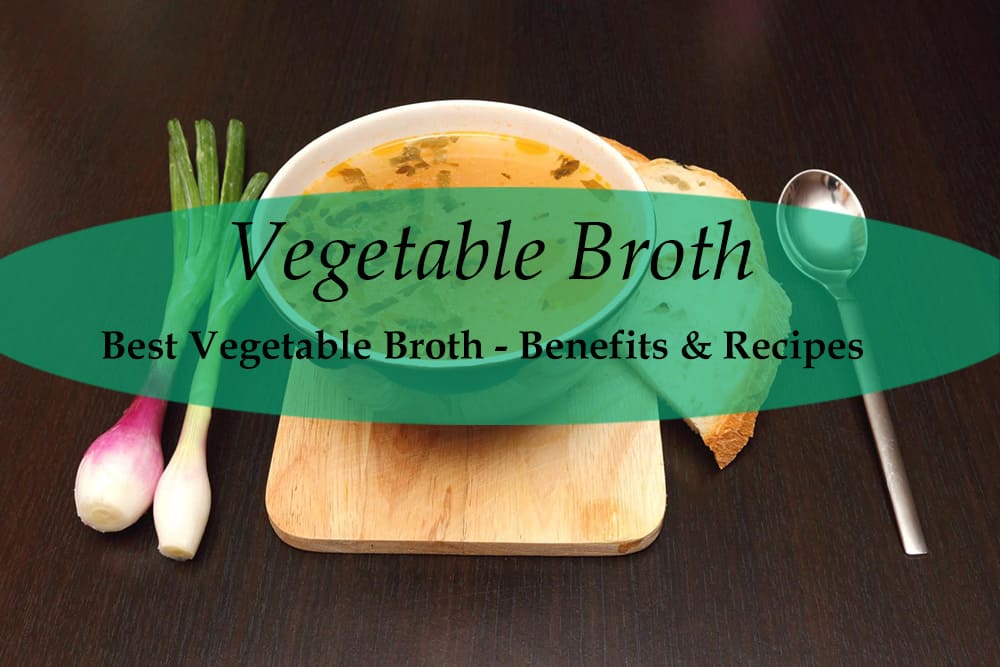 What Vegetable Broth Contains:
Being a broth; it is made with different vegetables, which doesn't only help to lose weight but also contains different antioxidants so you not only get great health benefits but also enjoy the delicious taste of the vegetable broth.
Top 8 Best Vegetable Broth Brands:
Here is the list of some of the best brands of vegetable broth to enjoy healthy and delicious broths: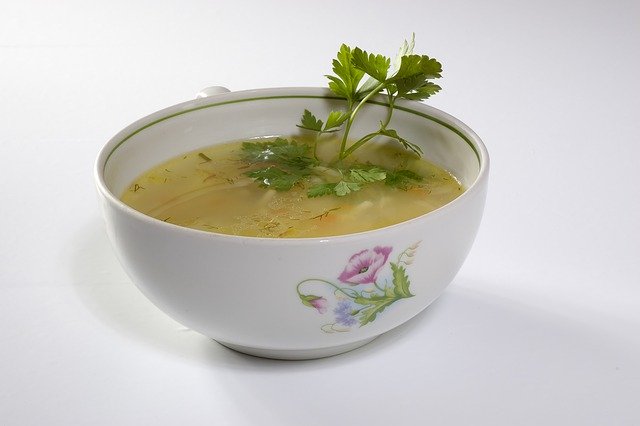 1. 365 Everyday Value, Organic Vegetable Broth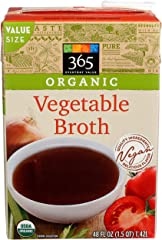 This Organic Vegetable Broth is made from the organic carrots, celery root and onions which are slowly simmered.
This delicious broth has a rich flavor for your existing dishes such as soups, sauces and many more.
Whenever you are cooking rice or couscous, replacing it with water gives you the great flavor.
This broth doesn't have sugar added and it is also free from fat.
The re-closable carton of this broth makes it easy to save it for later use.
2. Savory Choice Vegetable Broth Concentrate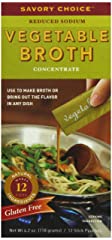 This broth concentrate doesn't contain the MSG or preservatives.
It is trans fat free and gluten free also.
It is the liquid broth which comes in the foil pouches which are pre-portioned and these are easy to use.
This broth concentrate comes in the box of 12 stick pouches which can make 96 ounces of vegetable broth.
3. Swanson Vegetable Broth, 14.5 oz. Can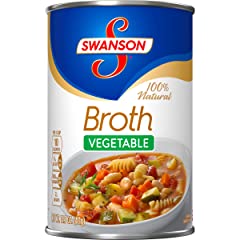 This broth uses pure and simple ingredients in its preparation such as; the farm grown vegetables which are picked at the peak of the freshness.
It doesn't contain GMO or MSG.
It has no preservatives, colors or the artificial flavors (it has small amount of glutamate which occurs naturally in the yeast extract).
This broth is 99 percent fat free and gluten free.
It is Vegan-Friendly also.
If you are preparing soups or different side dishes, you can use it as the base ingredient for these.
This broth comes in the 14.5 ounce steel can.
4. Seitenbacher Vegetarian Vegetable Broth and Seasoning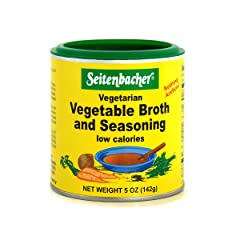 This broth is low in calories and uses all-natural vegetables which make it great for different, soups sauces and many others.
It is not only healthy but has the great taste.
This broth is free from fat, doesn't contain cholesterol or artificial additives.
It is great for different salads and side dishes also.
5. Beyond Broth Immune Organic Vegan Vegetable Sipping Broth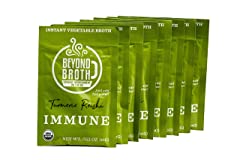 This broth is nourishing and supports overall wellness.
It is convenient, as you can carry it anywhere and it warms you inside and out.
This broth doesn't contain added sugar and is non-GMO.
It can be great with different diets such as Keto diet, Paleo diet and it is vegan-friendly also.
It is simple to prepare such as by adding boiling water, steep for 2 minutes and stir and add a tbsp of the coconut oil if you want.
This broth contains organic ingredients such as sweet potatoes, carrots, beets, spinach and many others.
This is organic low sodium vegetable broth.
6. Frontier Co-op Broth Powder, Vegetable Flavored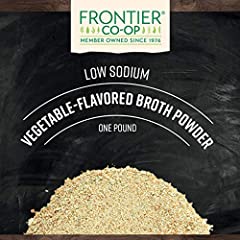 This broth powder is also This is organic low sodium vegetable broth which can be used for different foods.
Adding just two tablespoons to the 8 ounces of water. And simmering for 1 to 2 minutes, your veggie broth is ready to serve.
It isn't only to be used with water but it can also be great for enhancing the flavor for your different dishes including sauces and soups.
This broth is a delicious and nutritious addition to your kitchen. It contains healthy ingredients like tomato, carrot, dehydrated onions, spinach, and many more.
7. Vegetable Broth by Zoup!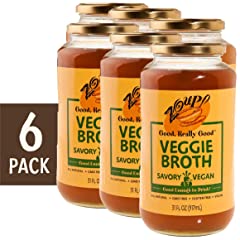 This vegetable broth is not only vegan but also filled with the savory notes of the roasted veggies, and it is non-GMO.
It is free from the gluten and also low in calories.
Its balanced flavor would suit your cooking styles and would also enhance the flavor of your cooking.
Once you open it, you should refrigerate it for later use.
8. The Art of Broth Vegetable Broth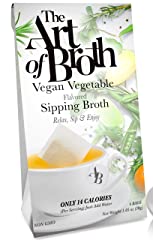 This broth has only 14 calories per serving to maintain your weight and to give you a healthy broth.
This vegan broth helps in reducing the inflammation and also gives you calming effects.
It comes in the pack of 6 individual bags which can be used at anytime by simply adding water.
Vegetable Broth vs Other Broths and Substitutes:
As veggie broth is healthy many ways you can not only add it as a soup base but can also enjoy drinking the broth. However, here are some of these:
Vegetable Broth vs Vegetable Stock
Vegetable stock isn't same as broth, so if you want to replace one for another. The stock has a subtle taste, but veggie broth has flavorings and is more noticeable than the vegetable stock.
Vegetable Broth vs Chicken Broth
It comes down to the different lifestyles and preferences. If you are vegan or vegetarian, you would enjoy veggie broth. In the chicken broth the ingredients would be different as compared to veggie broth. Veggie broth may contain less protein than chicken broth. But it has anti-inflammatory and antioxidant properties.
Benefits:
There are so many benefits of drinking vegetable broth because it is full of nutrients. Here are some of the benefits:
Good for Colds
As the season changes, different diseases occur such as cold and fever. Being a broth it fights cold and different allergies which can otherwise be harmful for you. Drinking this broth once a week can be great in different ways. Because there are different healthy vegetables in one broth, so it becomes anti-inflammatory, enriched with antioxidants and has many other nutrients.
Vegetable Broth for Gut Health
Veggie broth can also improve the gut health by adding different nutrient dense vegetables together in a broth. Not only it will replenish vitamin and mineral deficiencies, being delicious it can also become the part of your diets.
Recipes:
Vegetable broth isn't that difficult to make as it needs some vegetables. Here are some of the recipes:
Homemade Vegetable Broth
Here is a recipe of veggie broth at home with a few ingredients. It is so good that you would be addicted to making it almost every time:
Flavorful Vegan Broth
This one is the vegan broth which is flavorful and you might like it:
Some Common Questions and Answers about the Broth:
The vegetable broth is great for health and you learned about its some of the health benefits along with its alternatives. Here are some of the questions with answers:
Can vegetable broth go bad?
Once opened, vegetable broth can be used within 4 to 5 days if it is stored in the refrigerator, whereas, putting it in the freezer extends its life to 4 to 6 months.
Can vegetable broth cause bloating?
It depends, if several vegetables cause you bloating, you shouldn't use these for the vegetable broth. For some people, vegetables like cabbage, cauliflower and a few others might cause gas. So you can replace some vegetables with the others.
Buy on Walmart, eBay, Etsy (limited quantity)
Orrington Farms All Natural Vegan Broth Base & Seasoning, Chicken, 6 Ounce - Walmart, Etsy, eBay
BEYOND BROTH Organic Vegan Vegetable Instant Sipping Broth | Keto, Gluten Free, Whole 30, - Walmart, Etsy, eBay
Vegetable Broth by Zoup! - Keto-Friendly, Vegan, Gluten Free, Sugar Free Clear Veggie - Walmart, Etsy, eBay
Morga |USDA-ORGANIC| - Vegetable Bouillon Powder • (5.3oz/150g) • [Vegan | Vegetarian | - Walmart, Etsy, Ebay
Rapunzel Pure Vegan Vegetable Bouillon, No Salt Added, 8 Cubes,2.5 Ounce (Pack of 6) - Walmart, Etsy, eBay
Cook's Delight Non-GMO Certified Organic Vegetable Soup Base, Instant Vegan Vegetable - Walmart, Etsy, Ebay
Premium Vegan Broth Base by Spice + Leaf - Vegan, Dairy Free, Salt Free, Non GMO, - Walmart, Etsy, eBay
Conclusion:
So in this article, you learned about some of the best brands of vegetable broth and different health benefits. If you have any questions, please do ask.