Soy milk has a thick consistency as compared to other alternative milks such as almond and rice milk. And it is one of the plant-based milks and it is made by soaking and grinding soybeans. Of course the process is longer it was simply about the concept. However, it is one of the healthiest drinks for number of benefits. For example: Reducing cholesterol levels, losing weight, strengthening blood vessel and many others. This article is about some of the best brands of soy milk, the comparison to other milk types.
Editor's Recommendation: Top Brands of Soy Milk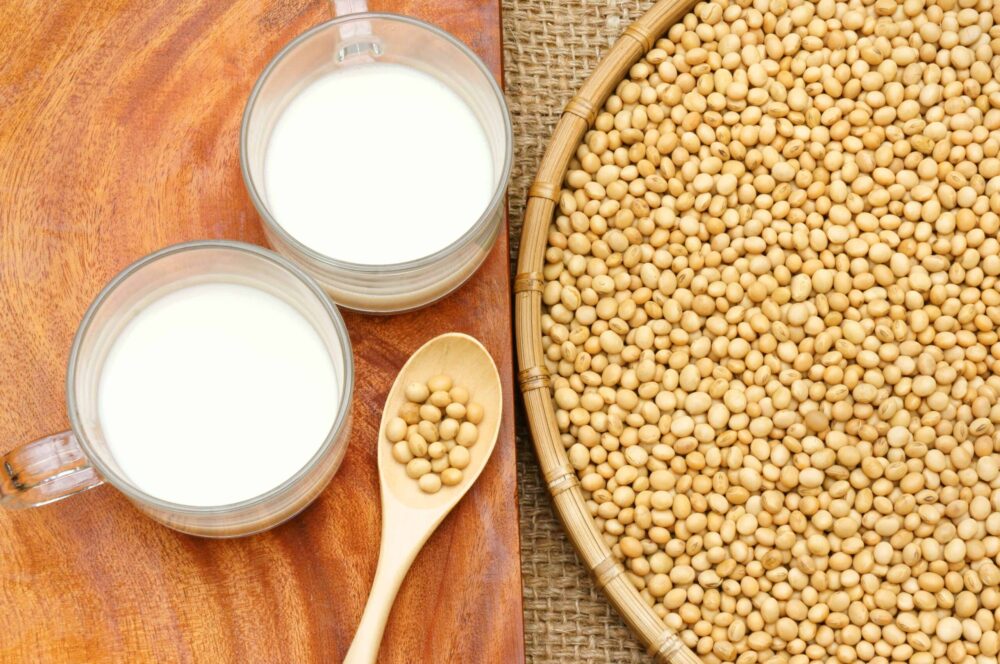 Soy Milk vs Other Plant Based Milk:
Soy milk is healthy form of milk as compared to different plant-based milks. So, lets talk about some of these:
Soy Milk vs Almond Milk
Though, almond milk is popular around the world yet soy milk is more in protein. A cup of soy milk has 7 grams of protein vs 1 gram of protein per cup of almond milk. However, in many things almond milk is better such as: soy milk has 80 to 100 calories per cup. Whereas; almond milk has only 30 to 60 calories per cup.
Soy Milk vs Coconut Milk
Because coconut milk has 50 calories per cup, these are almost 30 to 50 calories less than soy milk. The coconut milk has 0 grams of protein, so in protein content soy milk is the best.
Soy Milk vs Cow's Milk
Soy milk is a great option for people who are lactose intolerant, have nut allergies, or who are vegan. It's also cholesterol free, which makes it a healthy choice for vegans and non-vegans alike. So, this way soy milk is better than cow's milk or dairy milk for people who are on a vegan diet or lactose intolerant.
Here is the list of some of the best brands of soy milk.
Top 7 Best Brands of Soy Milk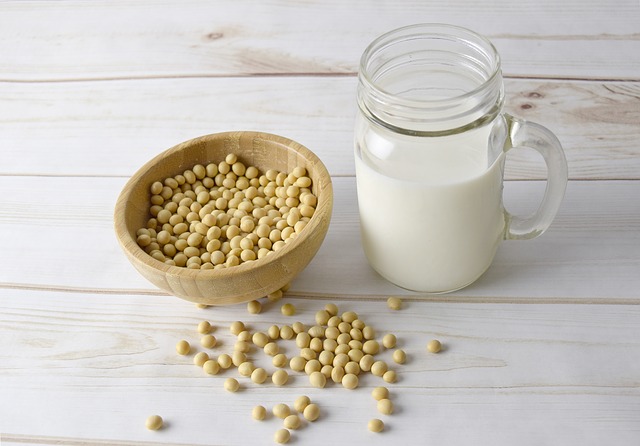 1. Silk Chocolate Soymilk 8-Ounce Aseptic Cartons - Link
This Silk Chocolate Soymilk will give you a smooth, rich and chocolatey taste along with more calcium than the chocolate dairy milk gives.
Also, you can enjoy this with different things such as baking recipes, tea, cereals, coffee, smoothies or simply in a glass can also be enough.
It is Non-GMO and 100 percent cholesterol free.
Saturated fat content is low in it. It is dairy-free, doesn't contain artificial colors and flavors.

2. SOY DREAM Enriched Original Organic Soymilk - Link
Soy Dream milk is made by using organic soybeans and it provides with 7 g of soy protein on each serving.
Also, it is an excellent source of calcium, Vitamin B12, Vitamin D and Vitamin E.
It is not only non-dairy but also a great replacement for milk.
It doesn't contain artificial ingredients or preservatives.

3. Unisoy 100% Organic Instant Premium Soy Milk Powder Drink - Link
It is made from Non-GMO soy beans which are 100 percent organic.
This milk doesn't contain artificial colors or preservatives.
It is low fat and cholesterol free.
This milk is suitable for vegetarians and it is lactose free also.
Directions to Serve: If you want to serve it hot, all you have to do is add powder to 50 ml of cold or room temperature water and keep stirring till it dissolves completely. Once it is done, add 170 ml of hot water.

4. Sahmyook Black Bean Soy Milk - Link
This soy milk is premium black bean which doesn't contain MSG or preservatives.
It is a great milk alternative for vegetarians.
This soy milk is also filled with various great nutrients.
It is pack of 20, 6.5 fl ounce.

5. Better Than Milk Vegan Soy Powder - Link
It is pack of 2 canisters of soy powder which are 25.9 ounce.
It is made from soybeans.
This soy milk is 100 percent natural, dairy-free, gluten-free, lactose-free, Non-GMO and it is vegan friendly.
Its each canister is great to make up to eight quarts of soy milk.
The canisters do not require any refrigeration so you can take it with you anywhere you want to go. It is made in USA.

6. ZenSoy Soy-On-The-Go Soymilk - Link
It is Certified Organic, Free from lactose or gluten, Vegan friendly, Free from MSG, Non GMO, Free from Casein and Eggs.
It is a pack of 15 single serving containers which are 8.25 fl ounces each.
The single serving containers come with a collapsible straw for each to make it easy to use.
These containers do not require refrigeration so you can take these anywhere with you.
These servings are filled with calcium and vitamins.

7. Unisoy 100% Organic BLACK SOYBEAN Instant Premium Soy Milk Powder - Link
This soy milk is made by using 100 percent Organic Black Soy Beans.
It is low in fat and also cholesterol free.
Because of de-hulled beans you do not feel beany taste anymore.
It contains one of the best vitamins: Vitamin E.
It also contains magnesium.
This soy milk is Non-GMO and contains proteins, antioxidants and it is low in fat. It is naturally lactose-free and also cholesterol-free.
Directions to serve: To serve hot, add the powder to 50 ml water on cold or room temperature. The next thing you should do is, keep stirring until it is fully dissolved. Now add to 170 ml hot water.
How to Make Soy Milk at Home:
If you want, you can make soy milk at home with few ingredients easily. Here is a video by someone who tells easy steps of making soy milk:
Ingredients include: a cup of dry soy beans, with 5 cups of water and some sweetener if you like.
How to make Unsweetened Soy Milk?
To make unsweetened soy milk, start by soaking the soybeans overnight in water. The next day, drain the water, rinse the beans, and transfer them to a blender. Add a little bit of fresh water to the blender with the beans and blend them into a fine slurry.
If you want do not have enough time to make soy milk at home, you can go for best soy milk brands which are given above in this article.
Soy Milk Benefits:
Soy milk is the best plant-based milk and an alternative to the dairy milk. It is also known to be best source of protein yet it is lactose-free. However, it hasn't enough calcium as compared to be regular milk or cow milk. People with lactose intolerance find soy milk the helpful alternative to cow milk. By drinking soy milk you are also away from casein which is present in cow milk. This way you stay safe from certain allergies too.
Another benefit of soy milk it helps lose weight. It helps get rid of obesity and helps people with high blood pressure. Because of promoting good cholesterol levels it promotes good heart health. It improves hair growth as it is rich in proteins. Soy milk is also proven to help with different skin issues such as acne. The calcium content of soy milk helps strengthening bones. Not only that, but Soy milk also improves your mood and lowers stress. Soy milk helps with diabetes too.
So in this article you learned about some of the best soy milk brands, if you have any questions, please do not hesistate to ask in the comments.
Buy now at Etsy, eBay, Walmart (subject to availability)
SOY DREAM Enriched Vanilla Organic Soymilk, 32 fl. oz. (Pack of 6) - Walmart, Etsy, Ebay
365 by Whole Foods Market, Soy Milk Original Organic, 32 Fl Oz - Walmart, Etsy, eBay
Silk Soy Creamer, Vanilla, Pint, 16 oz Dairy-Free, Vegan - Walmart, Etsy, eBay
Pacific Natural Foods Barista Series Soy Blenders, Plain, 32-ounce Containers (3-pack) - Walmart, Etsy, eBay
Silk Soy Milk Dairy-Free Yogurt Alternative, Vanilla, Gluten-Free, Vegan, Non-GMO Project - Walmart, Etsy, eBay