Going vegan isn't just about the food, it's about the lifestyle. It's about being conscious of the things you're buying, eating, and wearing. We should be asking ourselves "where did this come from?" and "how was it made?" Veganism is about making conscious choices about the things we buy and consume.
Here are 25 Popular Restaurants with Vegan Options in the USA, and the list is categorized alphabetically for your convenience of reading and understanding: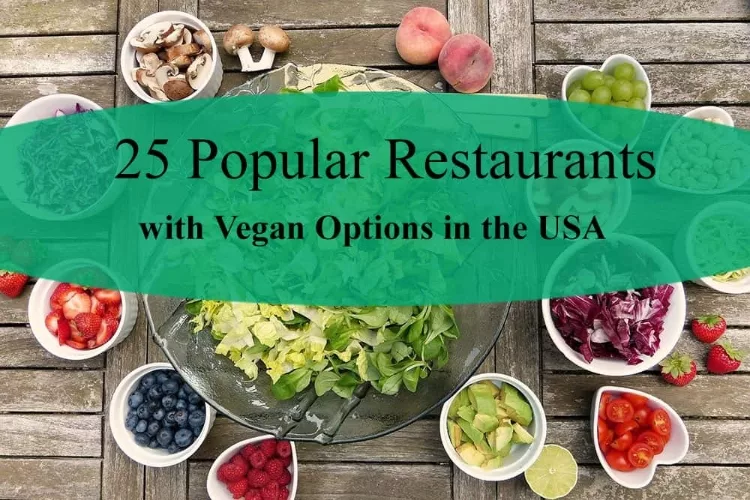 Arby's
Veggie options are becoming mainstream and more popular than ever. It's only a matter of time before we see a vegan option on the menu at Arby's or other fast-food chains.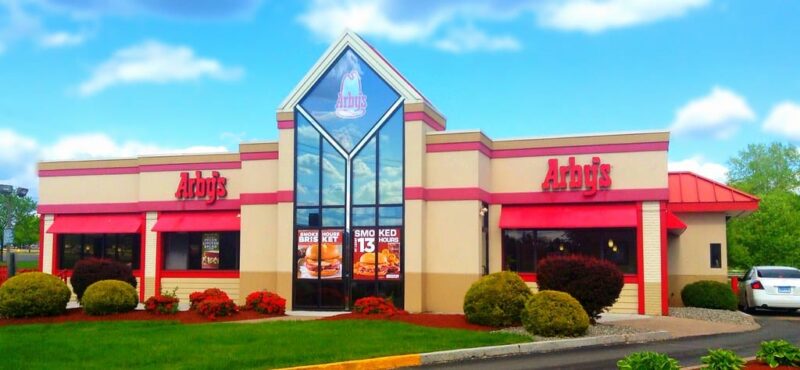 Arby's is a fast-food restaurant chain that's expanding its vegan options. Though, there aren't that many vegan options at Arby's, however, they have some side dishes which are vegan-friendly, such as; Bronco Berry Sauce, the Ketchup, and the Honey Wheat Bread etc.
Buffalo Wild Wings
People are going to say, "What do you do when you go to Buffalo Wild Wings?" I say, "I'll eat the sides, I'll eat the veggies, or I'll eat the rice.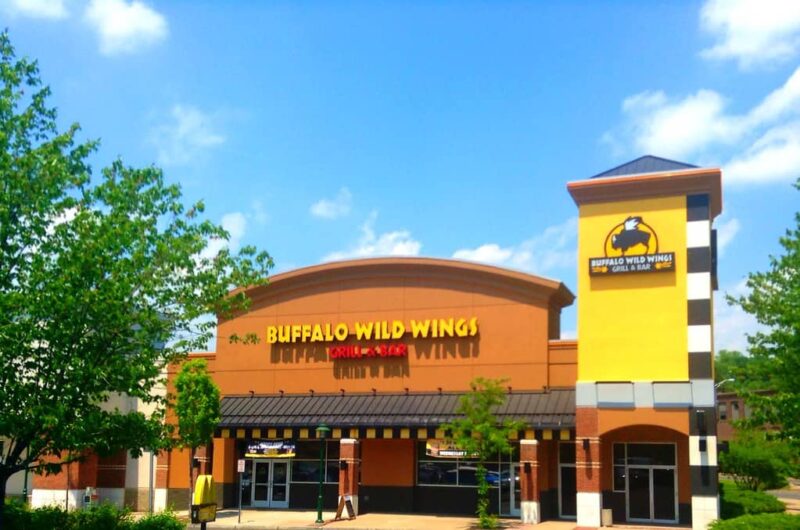 Buffalo Wild Wings is a great place to go if you're a vegetarian or vegan because they have a number of selections that are perfect for you. The restaurant has a bunch of vegan and vegetarian appetizers including pretzel bites, veggie quesadillas, and even spinach and artichoke dip.
Burger King
Vegan options at Burger King include the BK Veggie and the Morningstar Farms Veggie Burger.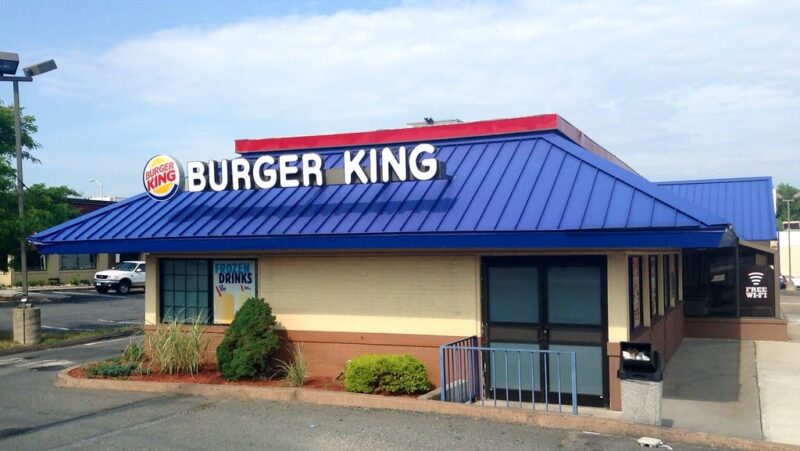 Burger King has recently introduced the Impossible Whopper, a meatless burger that tastes like beef. The Impossible Whopper is made with Impossible meat, a plant-based alternative to meat. Burger King is the first national burger chain to have a veggie burger on the menu.
Chick-fil-A
Vegan options at Chick-fil-A include a fruit cup and a side salad. There's also a veggie sandwich, but it's only available at certain locations.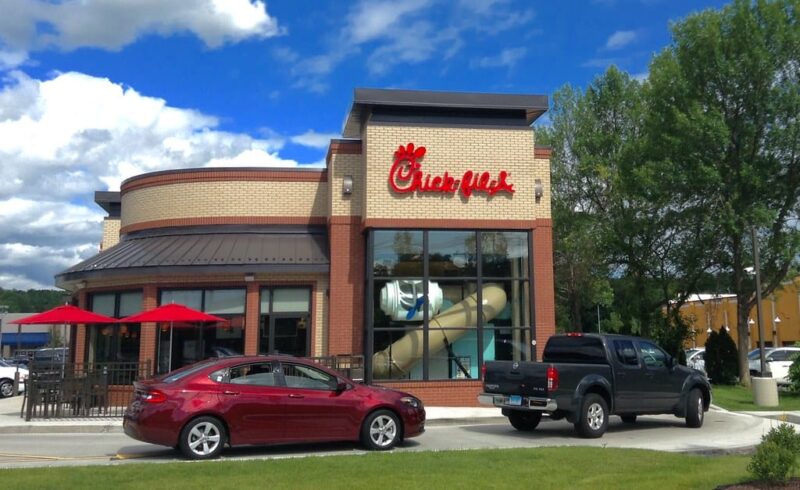 Other than that, Chick-fil-A offers a number of vegan options as well as gluten-free options. The vegan options include the Grilled Market Salad without cheese, the Grilled Market Salad with the Zesty Apple Cider Vinaigrette, the Fruit Cup, and the Side Salad.
Chipotle
Chipotle is a great option for vegetarians or vegans. You can order a burrito bowl with brown rice, black beans, fajita vegetables, salsa, lettuce and guacamole.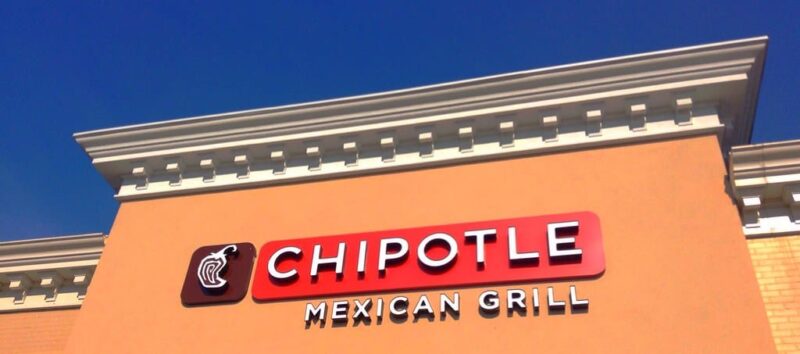 You can also order a salad with black beans, fajita veggies, salsa, lettuce, guacamole and corn.
Dairy Queen
Vegan options at Dairy Queen include fries, onion rings, Dilly Bars, and Oreo Blizzards.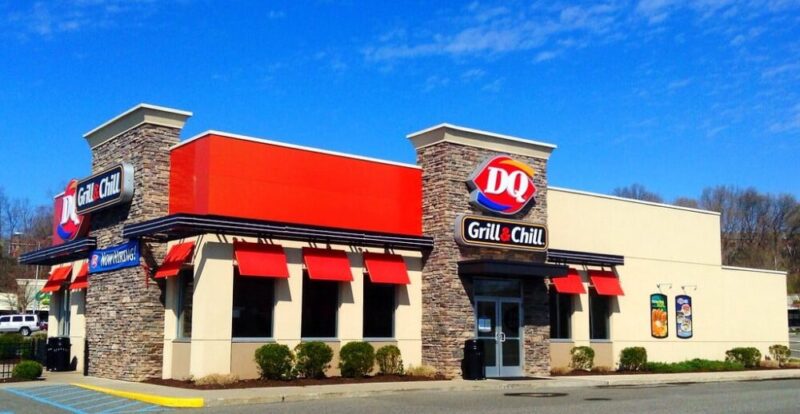 Dairy Queen has always had vegan options, but they're not always easy to find. If you go to Dairy Queen, you can find vegan options by asking for the Grilled Cheese Sandwich and a salad without the dressing and cheese on it.
Denny's
As a vegan, it can be difficult to eat out at restaurants. Luckily, Denny's has lots of vegan options, including oatmeal, bagels, and hash browns.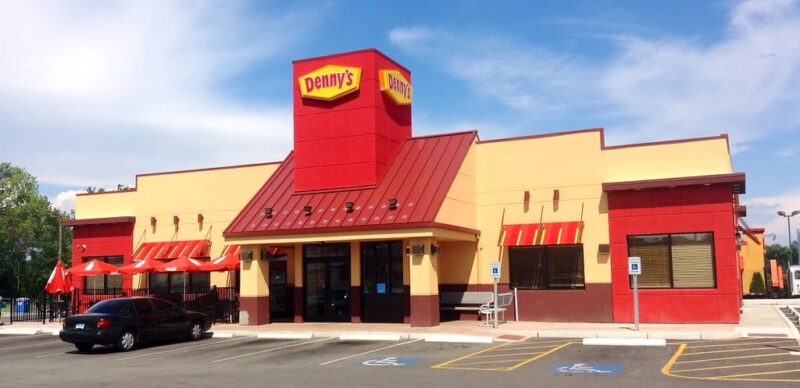 Other than that, a few more vegan options at Denny's include the Veggie Burger, the Vegan French Toast and the Veggie Skillet.
Domino's
Domino's continues to offer a vegan pizza, which is made with a vegan mozzarella cheese alternative and is made on a vegan crust made with ancient grains. The crust is also gluten-free and contains flaxseed.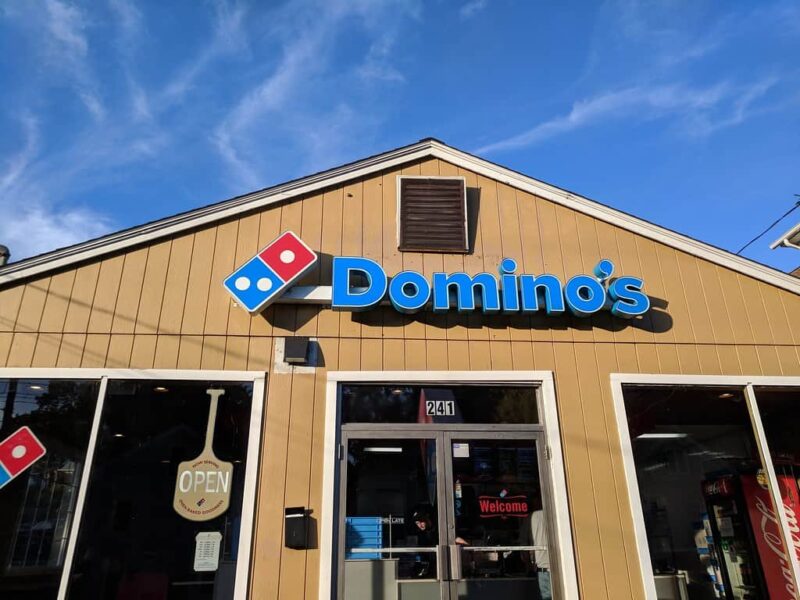 Domino's now have vegan cheese available in some stores. This is great news for vegans or anyone who usually likes vegan cheese.
Dunkin Donuts
If you're looking for a vegan donut, you're in luck. Dunkin Donuts offers a wide variety of donuts that are vegan. Some of the best options are the classic Powdered Sugar, Chocolate Frosted, Vanilla Frosted, Chocolate Cake, and Glazed Cake.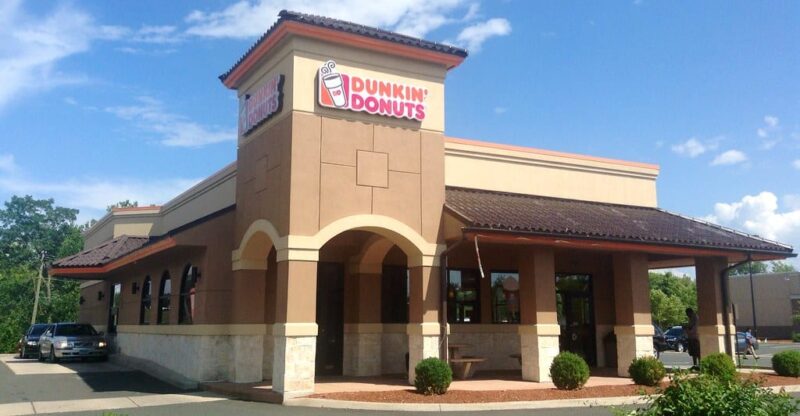 As Dunkin Donuts has begun to offer a few vegan-friendly options. You can order breakfast sandwiches without cheese or eggs, and they also offer apple slices and plain English muffins.
Einstein Bagels
The best vegan bagel that I've ever had is at Einstein Bros. Bagels. They have a vegan plain bagel that is delicious. Vegan cream cheese is readily available at most grocery stores.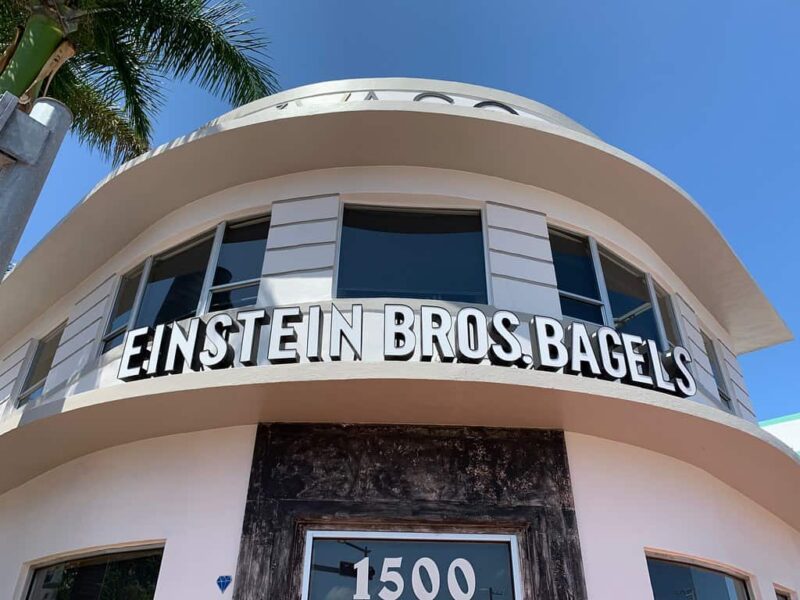 Other than that, Vegan Options at Einstein Bagels: Bagels, bagel sandwiches, smoothies, salads, juices, coffee, and tea.
IHOP
Vegan options at IHOP include vegan sausage, vegan apples, vegan pancakes, and vegan potatoes.
However, iHop is a breakfast place, not a vegan restaurant, so they're not going to have a vegan version of the menu. They do have some vegan options though, so you just have to know what to ask for.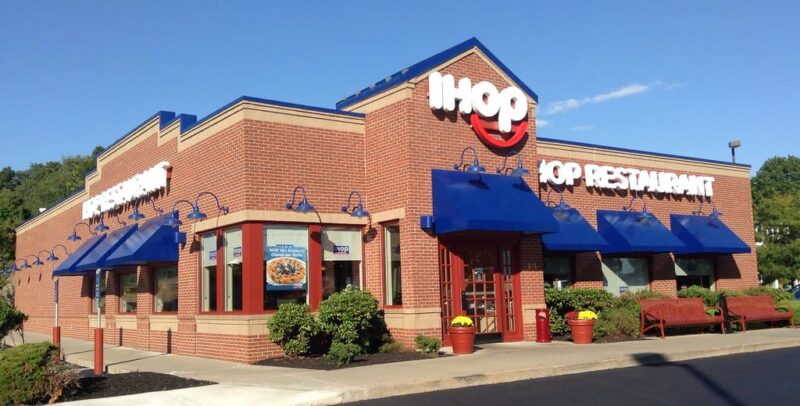 IHOP's new vegan-friendly burger, the Black Bean Burger, is the chain's first meatless burger option. The plant-based patty is made from black beans, vegetables, and grains, and is served on a vegan multigrain English muffin.
Jack In The Box
Jack in the Box is one of the few fast-food restaurants that have a few vegan options for breakfast, lunch, and dinner. This is great because it allows a lot of people to eat at Jack in the Box whether or not they're vegan.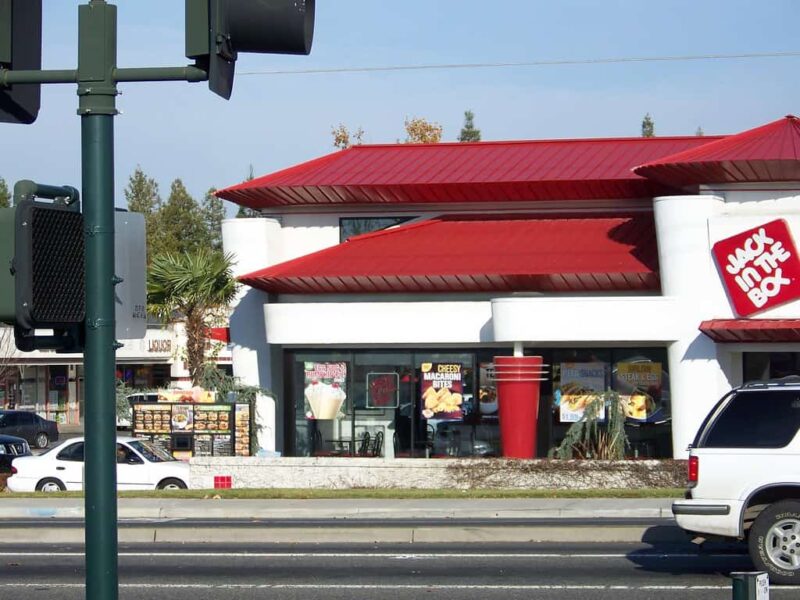 Some other vegan options at Jack in the Box include French fries, potatoes, and tacos.
Jamba Juice
I know what you're thinking, "What? Vegan options at Jamba Juice?" Yes, that's right. They have a vegan protein smoothie. My favorite is the Tropical Greens. It's made with kale, spinach, broccoli, mango, papaya, banana, pineapple, and orange juice.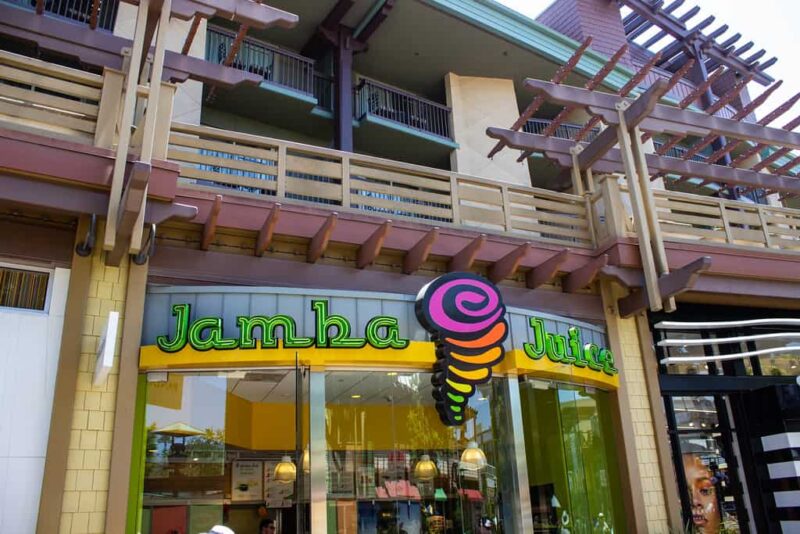 When I am in the mood for something sweet, I go to Jamba Juice. Their vegan menu offers a lot of options, including a Smoothie made with soy milk and peanut butter.
Jimmy Johns
Jimmy Johns vegan options include the following: – Veggie Sandwiches (lettuce, cucumbers, tomatoes, onions, pickles, peppers, oil, vinegar, salt, pepper, oregano)
They have vegan options, but they are not clearly labelled on the online menu. Their salads can be made vegan by omitting the cheese, but their most sandwiches have no vegan options.
KFC
I want to talk about KFC, which is my favorite fast food chain. KFC recently added a vegan option to their menu. Now, I don't mean to be controversial, but I think KFC is an amazing fast food chain.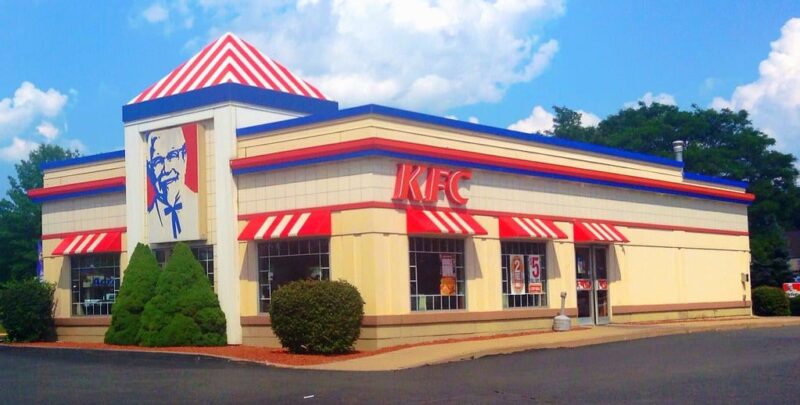 For those of you that don't know, KFC stands for Kentucky Fried Chicken and they have a vegan option. Don't get too excited. It's just a veggie burger. But it's one of the only vegan options at a fast-food chain.
McDonald's
McDonald's in the UK announced they are going to begin offering a vegan-friendly McVegan burger at their restaurants in Finland.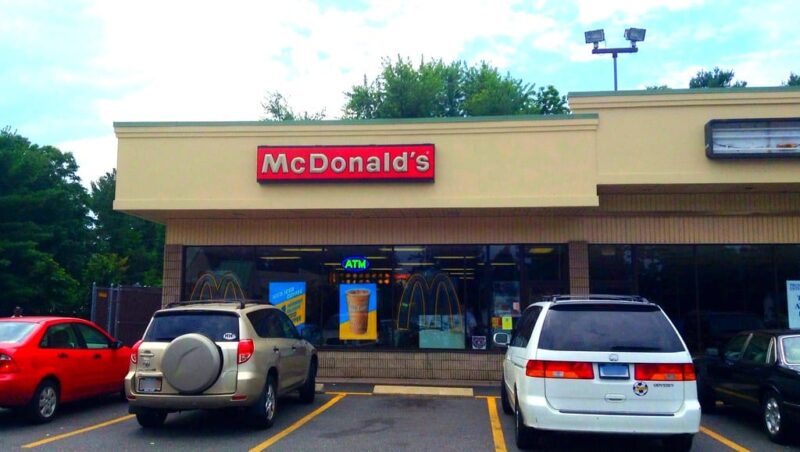 Finland is the first country to get this option and it will be interesting to see if this vegan option will be rolled out to other countries.
Panda Express
Vegan options at Panda Express include orange chicken, broccoli chicken, vegetable lo mein, bean sprouts, brown rice, broccoli, and vegetable fried rice.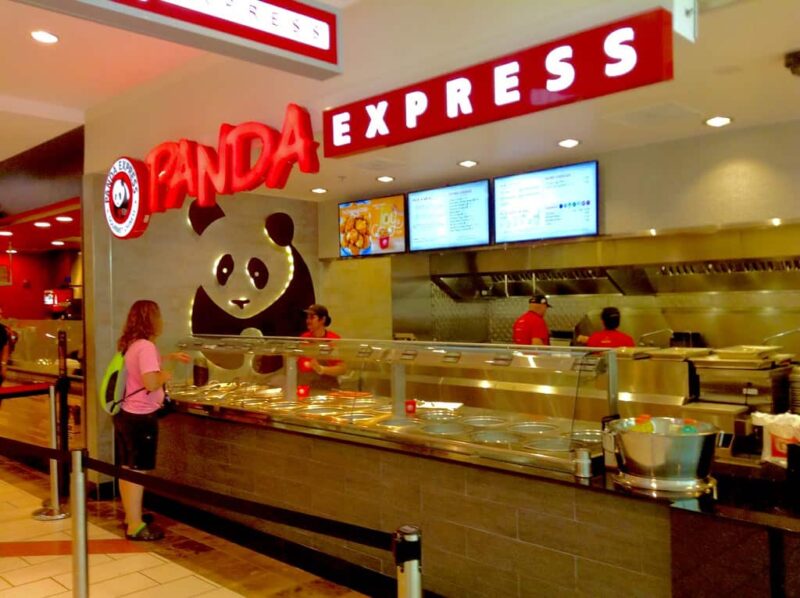 I had no idea that Panda Express had a vegan menu until I heard about it on Twitter. I don't know why they don't list the vegan options on their website because it's the best thing ever.
Panera
I love the vegan options at Panera Bread. Panera is one of my favorite places to grab a vegan lunch because they have so many options. I usually get a bowl with a base of spinach, a base of quinoa, and then I get the broccoli cheddar soup on top.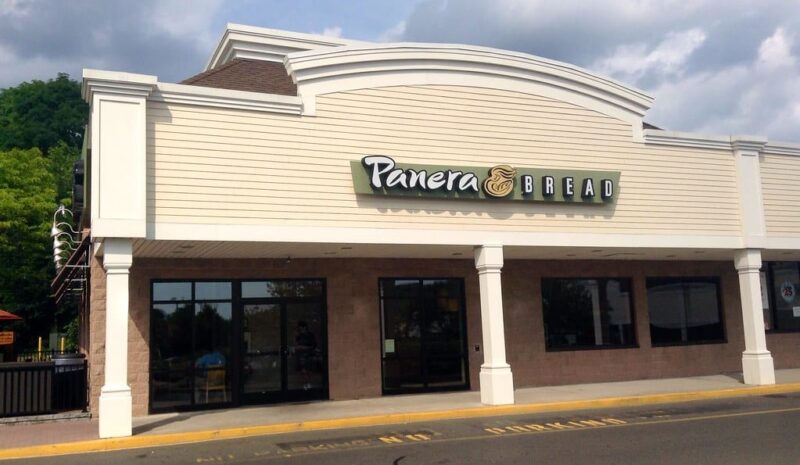 If you're vegan and you're in the mood for a sandwich, Panera Bread has a lot of vegan sandwich options that are pretty tasty.
Papa Johns
Papa Johns has a lot of vegan options for pizza toppings like mushrooms, onions, olives, artichoke hearts, pineapple, jalapenos, green peppers, red peppers, banana peppers, and tomatoes.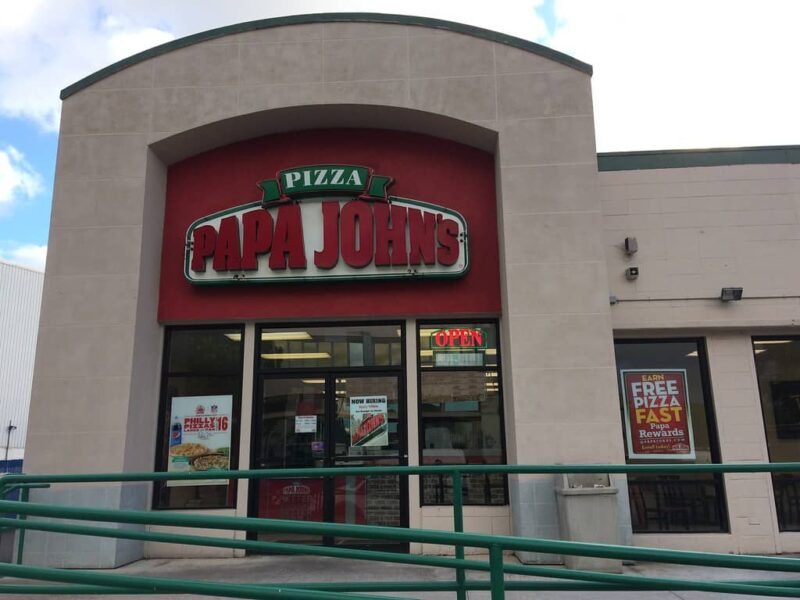 One of the great things about veganism is that it's very inclusive. There are so many amazing restaurants that offer vegan options, like pizza place Papa Johns, which has vegan cheese.
Pizza Hut
To be honest, I haven't eaten at Pizza Hut in years because they don't offer vegan cheese at most locations.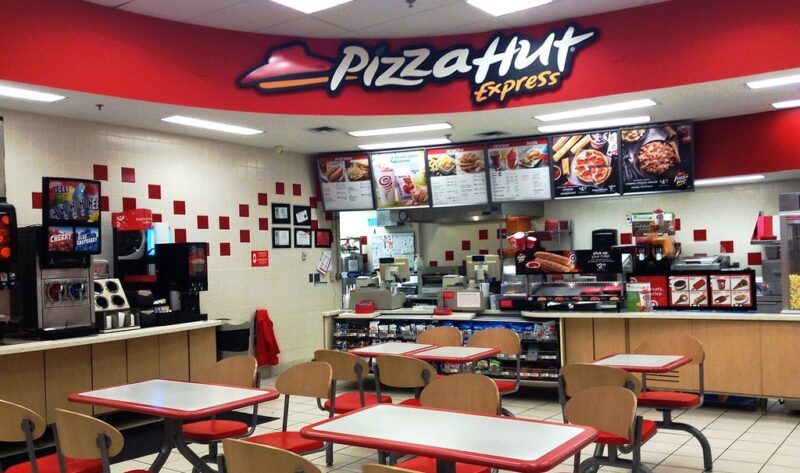 Other pizza's for vegetarians and vegans include; Veggie Lover's pizza, the Meat Lover's pizza, and the All-Veggie pizza.
Somewhere along the line, pizza got a bad reputation for being unhealthy. While this is true for most pizzas, the vegan options at PIZZA HUT prove that vegan pizza can be healthier than its traditional counterpart. Vegan dough is made with ancient grains like amaranth, millet, and quinoa.
Red Robin
It took me a while to find this out, but Red Robin does in fact have vegan options on their menu. Their tortilla chips are vegan and so is their steamed broccoli. They also have a portobello mushroom burger which is vegan as well.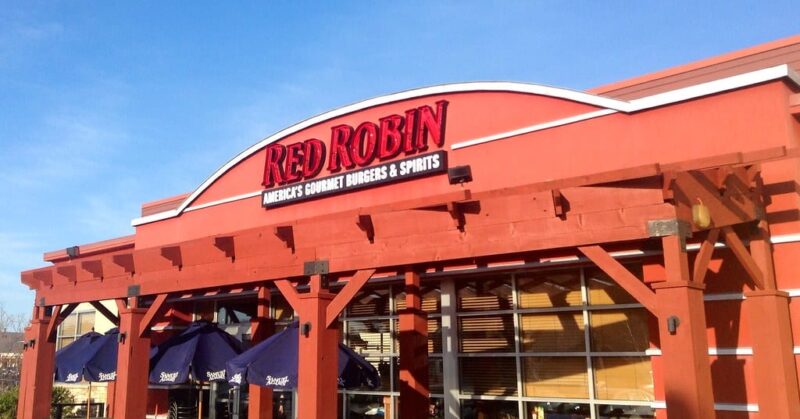 My favorite is the Freckled Fruit Salad. It's a combination of peaches, strawberries, blueberries, bananas, apples and mangos, all topped with a refreshing mint-limeade dressing. I love that it's a low-calorie, satisfying and tasty option.
Starbucks
Starbucks has some vegan options, especially if you know what to look for. You can order a box of oatmeal and add your own toppings, you can order many vegan options in any of their drinks, and there are plenty of plant-based protein powders that you can add to your coffee or tea.
There are now a ton of vegan options at Starbucks! Just ask for soy or almond milk, and you can get a non-dairy latte or espresso. They also have a few vegan protein bistro boxes now.
Taco Bell
The best vegan option at Taco Bell is the black bean burrito. It's not the most delicious burrito but it's the most nutritious and has the most protein. Sometimes they'll have a Mexican rice option that's vegan if you ask for no cheese or sour cream.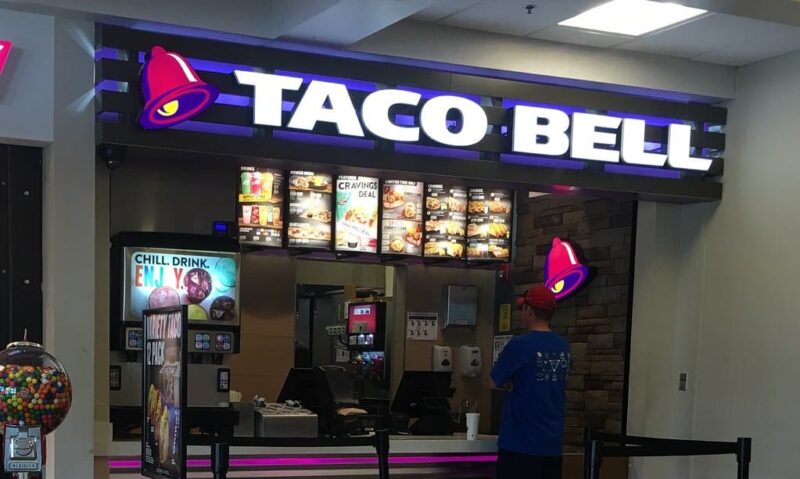 Taco Bell offers lots of vegan options like the Power Menu Bowl, which is filled with rice, beans, guacamole, and salsa.
The Vegetarian Options are Not Vegan at Taco Bell
Keep in mind that the vegetarian options at Taco Bell are not vegan. If you're looking for vegan options, you can get a bean burrito, crunchy taco, 7-layer burrito, and the fiesta taco salad.
The Cheesecake Factory
The Cheesecake Factory has a great vegan menu, but they also have great vegan options on their regular menu. I always get the Vegan Cobb Salad with a side of the vegan mashed potatoes. You can also get vegan cheese on any cheesecake.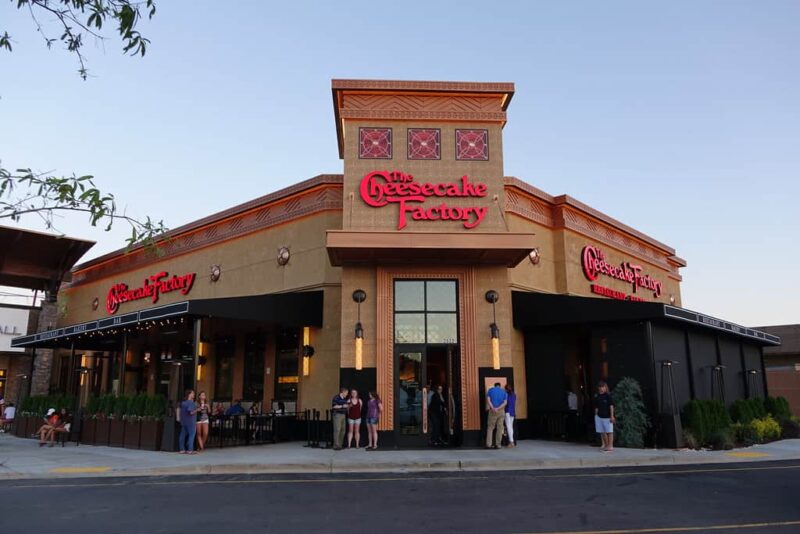 Other than that, The Cheesecake Factory a few more including their Portobello mushroom and vegetable burger.
Wendy's
The first vegan option at Wendy's is a side salad without cheese or egg. The next vegan option is a plain baked potato with a bit of salt. The third vegan option is a plain baked potato with no salt. While a plain baked potato may not be the most exciting meal in the world, it's good to have a choice.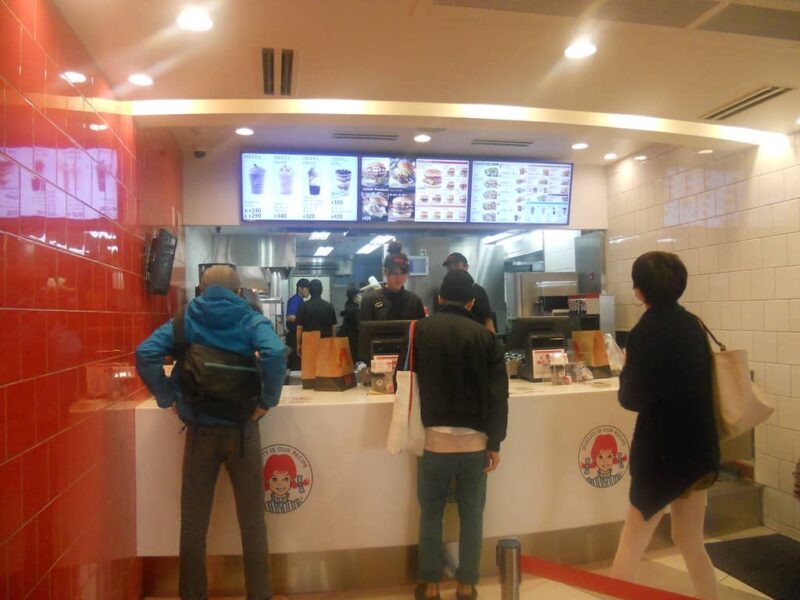 In other words, It's not easy to find a vegan meal at Wendy's, but it is possible.
Which cities have the best vegan or vegetarian restaurants?
It depends on what you're looking for, but some of the best cities for vegan and vegetarian restaurants include London, New York, LA, Berlin, and Portland.
No matter where you live, you can find great vegan and vegetarian restaurants.
What restaurants are vegan-friendly?
Restaurants that are vegan friendly have a separate vegetarian menu, they are used to catering to vegans and can easily make vegan substitutions. If you're not sure if a restaurant will have vegan options, a quick phone call or email ahead of time can easily clear things up.
There are a lot of vegetarian-friendly restaurants but when it comes to vegan restaurants, there are far fewer. However, don't let that deter you, and here are a few vegan-friendly restaurants in New York: Candle 79, Blossom, Candle Café, Angelica Kitchen, and Pure Food and Wine.
What is it like to be a vegetarian in America?
It's hard to be vegetarian in America because a lot of restaurants and cafes don't have vegetarian options on the menu. People assume that you're vegan if you're vegetarian and they don't always have vegan cheese or tofu.
The reason being a vegetarian is difficult in America is because people are constantly trying to push meat on you and you have to get creative with your meals. People often ask me what it's like to be a vegetarian in America and I tell them that it's a lot of work.
Image Credit Attribution:
Special Thanks to: Mike Mozart, Blue Mau Mau, Philip Paesar, Scottb211, Meredith P., Greenville Daily Photo, Rojer, and more, for adding images on flickr with a commercially usable licence.