Because you are looking for a cocktail sauce, this must means you enjoy seafood. And why not; the seafood is so nutritious food. The seafood lovers know how delicious prawns and fish are with the right condiments. No doubt there are so many spices to enjoy your favorite seafood. However, cocktail sauce is one of the condiments you possibly can't skip if you know the taste it can add to your meal. The cocktail sauce can either be used with other condiments or enjoyed out of the bottle. If you have been enjoying seafood and want to make it taste better, you can consider trying the cocktail sauce. This article is about some of the best cocktail sauce brands to enjoy delicious seafood.
Top Cocktail Sauce Brands for Seafood by Editors' Picks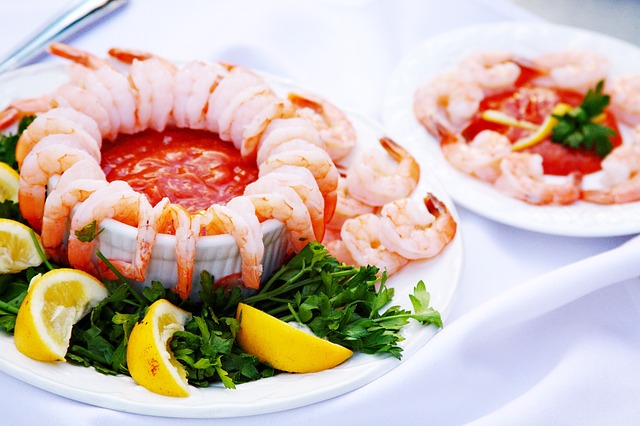 Top 5 Best Cocktail Sauce Brands:
Here is the list of some of the best cocktail sauce brands for delicious seafood dishes:
1. Heinz Zesty Cocktail Sauce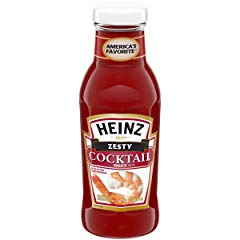 This cocktail sauce has extra horseradish and it is America's favorite sauce. It has 60 calories on each serving and 0 grams of trans fat. Because of having more horseradish along with spices, it would add the robust flavor to your dishes.
Company Profile: Heinz started in 1869 by Henry J. Heinz who was German-American entrepreneur. At the beginning Heinz introduced and started to sell horseradish, vinegar, pickles and various other sauces. The bottles were in the clear glass so the quality was visible to their customers.
Timeline: In 1876, Heinz Ketchup was introduced to the world as "Catsup", and the same year first sweet pickle also came to market by them. By 1908 Heinz became the World's Largest Tomato Manufacturer. In 1916, Heinz created a facility which was dedicated to improve the quality of the produce in its products. And in 1937, Ohio became the largest ketchup kitchen home in the United States. In the year 1948, Heinz introduced the glass bottle with octagonal shape. And in 1967, Heinz introduced portable ketchup packets as a solution to American families, who needed a way to carry the ketchup with them on the go.
In the year 2000, Heinz introduced green and purple ketchups and they also re-designed the squeeze bottles. In 2015, Heinz launched the yellow mustard which is made with 100 percent natural ingredients. And in 2018, they asked America if they would like a new kind of ketchup which is a combination of Ketchup with Mayonnaise and they answered "YES!". And there was a largest poll on the Twitter for it. With their voting they decided and introduced Heinz Mayochup.
2. St Elmo Shrimp Cocktail Sauce and Seasoning Bundle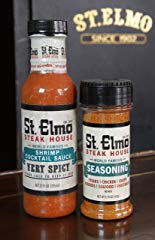 It is a pack of St. Elmo Shrimp Cocktail Sauce along with Seasoning Blend and both of these are free from gluten. The cocktail sauce of this bundle is very spicy for different seafood dishes.
Company Profile: This Company was founded in the year 1902. They have been serving shrimp cocktail sauce which is outstandingly spicy. Not only that, they have also received national acclaim for the sinus-clearing sauce and because of its one-of-a-kind heat it has become famous in the world.
3. Johnny's French Dip Au Jus Concentrated Sauce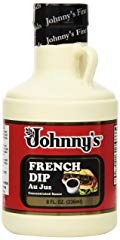 It is pack of 6 (8 ounce) bottles. To enjoy it, you can also try it with slow cooked roasts, soups, gravies and many other dishes. It combines tomato paste, red wine vinegar, garlic, Worcestershire sauce, onions and garlic, which not only tenderizes, marinates but also makes every bite of food with its full flavor.
Company Profile: Johnny Meaker had already the reputation to provide something special on the dinner table, even before starting the Johnny's Fine Foods during the year 1950's.
Johnny grew up in the footsteps of his father who was a butcher and moved with his family to the United States from England. He was always looking to provide something special to his customers.
In 1940, Johnny opened Crawford's Sea Grill with his passion for flavor. For his customers he used unique blend of spices and seasonings, as they were looking for more of that something special and were coming back for it.
In 1956, he dreamt to share the amazing flavors with people of the country. So he used that "something special" and given it the name Johnny's Original Seasoned Salt and many spices.
Even after 55 years, these are now used in the millions of kitchens.
4. Stonewall Kitchen Cocktail Sauce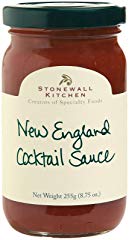 This cocktail sauce is 8.75 ounce and is a must have for various dishes. It spices up almost any recipe and you can also enjoy it directly with a number of foods. It is free from gluten and it makes shrimp taste great.
Company Profile: It started in 1991. Jim Stott and Jonathan King spent so many hours in cooking, hand-writing labels, also taking photos and selling the products. They set up the shop in the Jim's family summer cottage.
Over the time, they started to produce from a few dozen jars to 75000 jars daily. By now the company is already more than 25 years old.
5. Sau-Sea Cocktail Sauce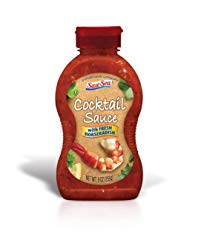 This cocktail sauce is made by using the fresh horseradish and it is delicious sauce with any shrimp, oysters, fried calamari, and many others. It is Gluten-Free too and these are two jars of the cocktail sauce.
Company Profile: Sau-Sea was formed in the year 1948 and started its operations to prepare and package a fully prepared and ready-to-eat shrimp cocktail in the glass jar. It was the very first of its kind and it was welcomed immediately by the American public. Now its packaging is updated to a safer and also more consumer-friendly container, which is easy to handle and also recyclable. They have been providing the best quality and service for nearly 70 years by now.
Some FAQs
How long does the cocktail sauce last after opening?
It depends on how you store it. While you have to keep it tightly closed once opened. If it is stored without a refrigerator, it can usually last for a month. But if you refrigerate, it can last somewhere from 6 to 9 months.
Can cocktail sauce go bad?
It can. And you can tell it by its change in smell or quality. If you notice such difference, you should avoid using it.
Buy now at Etsy, eBay, Walmart (subject to availability)
The Old Original Bookbinder's Restaurant Style Cocktail Sauce - 32 oz - Walmart, Etsy, eBay
St Elmos, Sauce Cocktail, 12 Fl Oz - Walmart, Etsy, eBay
Crosse & Blackwell Cocktail Sauce, Seafood, 12-Ounce (Pack of 6) - Walmart, Etsy, Ebay
Cocktail Sauce, Kelly Pride, 8 oz, Made from 100 percent fresh grated horseradish roots - Walmart, Etsy, Ebay
Trader Joe's Seafood Cocktail Sauce - Walmart, Etsy, Ebay
Conclusion:
So, in this article you learned about some best cocktail sauce brands. If you have any questions, please ask in the comments.