The juice from a real fruit is loved by almost everyone, and why not, it is healthy too. However, sparkling and fizzy juices have their own taste, usually in the hot days. Remember those childhood days when you may have enjoyed a bubbly kind of drink? That is what sparkling juice is about. Sparkling juice is actually a juice that is carbonated to make it fizzy. These days there are so many of these juices. However, there are some of the best sparkling juice brands which we will talk about in this article.
In the summer days we need to drink more water, and many people prefer bottled or mineral water. However, not everyone likes to drink plain water. To drink sparkling water is to add some bubbly taste twist to it. Not only that, you can enjoy the sparkling juice infused with your favorite fruits. Lemon and Orange are popular in it.
Editors' Picks for Top Sparkling Juice Brands for Bubbly Drink Lovers
Top 5 Best Sparkling Juice Brands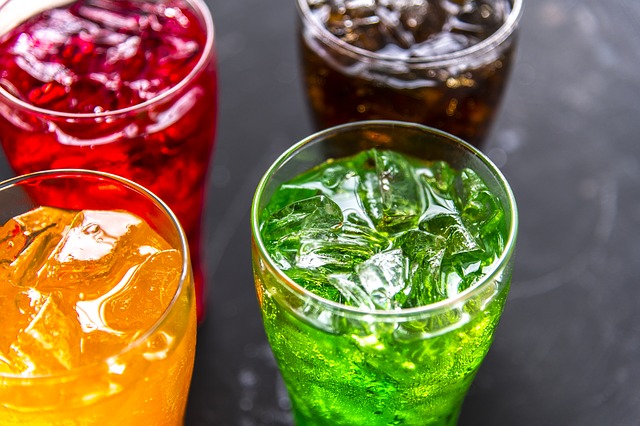 Here is the list of some of the best sparkling juice brands to enjoy a refreshing flavor in the summer:
1. IZZE Sparkling Juice, 4 Flavor Variety Pack - Link
These sparkling juices contain 70 percent of fruit juice along with the splash of sparkling water and these do not contain any preservatives or added sugar.
It is a pack of 4 various flavors and these are six each, which means the total of 24 packs.
The flavors include Sparkling Blackberry, Sparkling Apple, Sparkling Clementine and Sparkling Grapefruit.

2. Sparkling Ice Black Raspberry Sparkling Water - Link
These drinks contain colors and flavors from the natural resources and these are enriched with antioxidants and different vitamins.
These do not contain sugar or calories.
The Sparkling Ice has the fizzy and bubbling flavor which you can enjoy at anytime.
It is a delicious Black Raspberry drink.

3. Sanpellegrino Blood Orange Sparkling Fruit Beverage - Link
This Blood Orange/Aranciata Rossa sparkling beverage is a naturally flavored fruit beverage which is made from the blood orange juice along with sparkling water and the real sugar.
It is free from artificial colors, sweeteners, preservatives and flavors.
The Signature foil cover on these, keep each of these clean and these come in the 11.15 fluid ounce cans.

4. Spindrift Sparkling Water, Grapefruit Flavored - Link
These are unsweetened and do not contain added sugar.
These come in the pack of 12 fluid oz 24 cans.
The drink contains 10 percent fruit juice and it is free from gluten and non-GMO also.
It is lightly carbonated and slightly pulpy beverage and it lets you enjoy the fuller flavor.
It is made by using real squeezed grapefruits.

5. Bai Bubbles Sparkling Water, Voyager Variety Pack - Link
It is a pack of 12 in which there are 3 cans of each of the different flavors including; Gimbi Pink Grapefruit, Bolivia Black Cherry, Peru Pineapple and Jamaica Blood Orange.
It has five calories along with great fruity flavor.
This sparkling water is free from artificial sweeteners and has only a gram of sugar per serving and it is free from GMO.
It is vegan friendly and each can contains 45 grams of caffeine. These drinks are also infused with antioxidants.

6. Starbucks Refreshers Sparkling Juice Blends - Link
These come in the pack of 12 cans and these provide you with the lightly bubbly fruit flavors which would be sure to lift you up whenever you are on the go.
These drinks contain a good blend of some of the feel-good ingredients which will make you feel that you are drinking from real fruits, and these contain 25 percent fruit juice, B vitamins and also contain the caffeine from the green coffee.
Is Sparkling Water and Carbonated Water Same?
Sparkling water is similar to carbonated water the difference is; sparkling water can either be natural or artificially made by using the sparkling water system. Whereas, carbonated water is artificially made by adding carbon dioxide gases to water. Sparkling water is also usually infused with fruits or vegetables.
Is Sparkling or Carbonated Water Bad For You?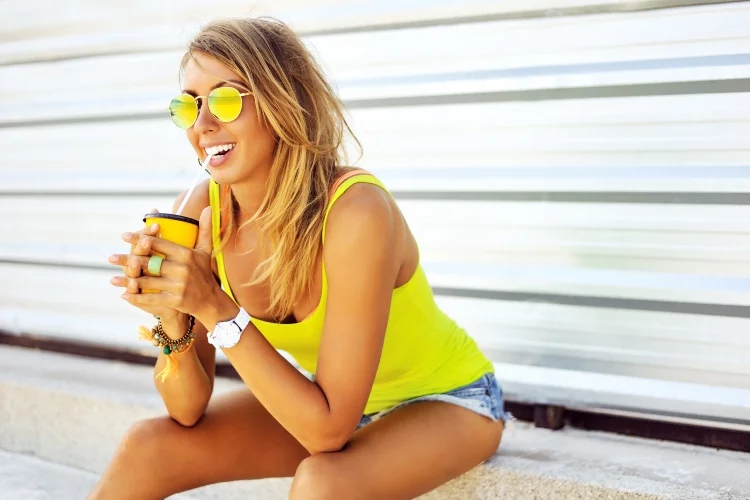 As plain water has neutral pH level. Adding carbon dioxide to the water makes it slightly acidic with 3 to 4 pH level. It is considered safe to consume. Not only that, these also make you feel fuller as compared to drinking plain water. There are many sugary sodas such as some soft drinks which can be harmful to health, but carbonated water on the other hand is actually healthy in many ways.
Does Sparkling Water Expire?
It can usually vary depending on conditions and care. To make it last longer, you would have to store the unopened sparkling water in cool and dry place, mostly it should be away from direct sunlight or heat. At the room temperature, it can last somewhere from 12 to 18 months. However, it doesn't mean it will go bad after the given time. The quality would somehow become different. But if you notice the odor has completely changed or gone bad, it would be time to avoid using these. Different brands may have their own expiration date.
Some Benefits of Drinking Sparkling Water or Juice:
It has a number of benefits other than keeping you hydrated in summer days. Such as; it relieves constipation problems, helps with stomach pain and improving indigestion. Not only that, but if you suffer with motion sickness, sparkling water is helpful in that too. Another good beverage for summer is iced tea with the benefits of tea.
Who Should Avoid Carbonated Drinks?
So it is considered safe to drink sparkling water. However, if you are sensitive to the carbonated drinks, it might make you feel bloated. Another concern about sparkling water is many experts say it is not good for teeth, because carbonation can contribute to tooth decay. So if you are having dental problems you should consult a dentist before drinking it.
Buy on Walmart, Etsy, eBay (quality guaranteed)
Izze Sparkling Juice, 4 Flavor Sunset Variety Pack, 24 count,8.4 fl OZ - Walmart, Etsy, Ebay
Sparkling Ice, Black Raspberry Sparkling Water, Zero Sugar Flavored Water, with Vitamins - Walmart, Etsy, eBay
Perrier Watermelon Flavored Carbonated Mineral Water, 8.45 Fl Oz (30 Pack) Slim Cans - Walmart, Etsy, eBay
The Switch Sparkling Juice, Kiwi Berry, 8- Fl. Oz Cans (Pack of 24) - Walmart, Etsy, eBay
Bubly Sparkling Water, Lime, 12 fl oz (Pack of 18) - Walmart, Etsy, eBay