Teavana iced tea; like other similar teas contains some calories. The calories in this tea are somewhere from 0 to 100 depending on different drinks. When talking about calories, these aren't bad but calories are actually units of the energy which body gets from several foods and drinks.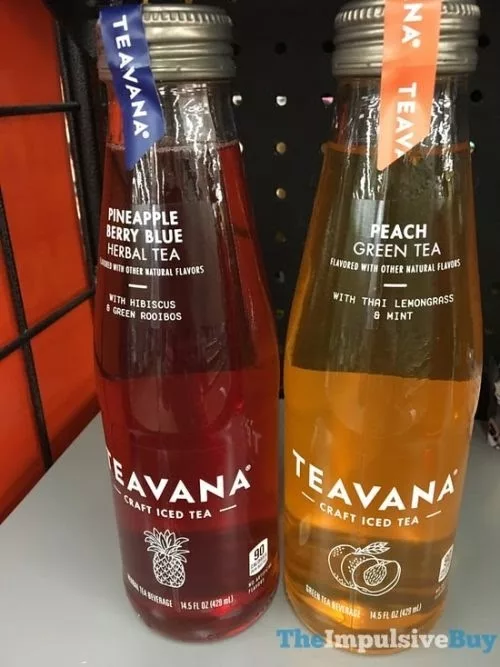 Teavana Iced Tea Calories
This article is about Teavana iced tea calories so let's take a look on their different teas to know how many calories are in this tea:
Blueberry Mint Herbal Tea: 0 Calories
Refresh and rejuvenate with this combination of juicy blueberry flavor and quenching mint herbal tea. Including hibiscus and ginger to uplift your day, for a cool, crisp taste without any sugar added.
Watermelon Basil Oolong Tea: 45 Calories
Balance your being to foster peace with that kind of luminous oolong tea mix of fruity taste of watermelon and basil leaves plus turmeric, honey kissed for just the right amount of sweetness.
Sparkling Blackberry Lime Green Tea: 80 Calories
Of bubbly live-out-loud goodness and just-right sweetness, an enjoyable mix of green tea, lime peel and berry flavor.
Sparkling Peach Nectarine Green Tea: 0 Calories
Notes of white peach and nectarine (plus traces of lemongrass and hibiscus), brought to life without additional sugar and with a splash of bubbles.
Pineapple Berry Blue Herbal Tea: 90 Calories
Tropical citrus notes, hibiscus, green rooibos and just the perfect amount of sugar are bursting with this vivid, juicy mix.
Mango Black Tea: 100 Calories
Now this is the one with 100 calories. With sunny mango notes, fine black tea, traces of lime and just the perfect amount of sweetness, this tropical tea blend is humming.
How to burn those calories?
By taking some physical exercises, such as running or taking a walk can be beneficial if you are concerned about these calories. In a bottle of this iced tea, the calories aren't these many. For example if you do not want to consume any of these calories, you can go for 0 calorie drinks.
What are the Key Takeaways of this article?
Teavana iced contains 0 to 100 calories.
If you take some physical exercises, you can easily burn calories.