Erin Baker's Granola (Ultra Protein Power Crunch)
by Touseef Shaikh
This is the ultimate Granola protein! A preferred food for healthy lives is crunchy clusters of whole grain oats and peanut butter.
Here is what Erin Baker's Granola comes with: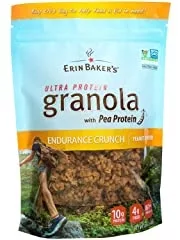 Crunchy whole grain oats and peanut butter clusters contain 10 g of protein and are a favorite healthy lifestyle snack.
Baked fresh with basic, whole food ingredients that you'll know on-the-go for life
Big, tasty clusters make it easy to snack,
Pair it with milk, yogurt, or eat directly from either the bag
So in simple words: This Granola is full of big, delicious clusters that give you the option of eating from the bag with yogurt, milk, or directly! You'll know and enjoy freshly baked with plain, whole food ingredients!
If you want to know what this granola contains, take a look here.
Recipes:
Granola cereal is easy to make, but here is one of the recipes which you may like.
Erin Baker's Philosophy for Food
Oats and fruit have been the staple ingredients in Erin's bakery for the last 20 years, making us special in our attempts to provide nutritious food items. She takes great pride in baked items that are sourced close to our bakery with whole food ingredients. While the touch of 'hands in the dough' takes more time, the gentle handling of the raw materials results in a more premium product in terms of flavor and texture, and also means that her granola is full of whole, chunky clusters.
Story of How Erin Baker Began This:
In 1994, when Erin rented the 4-H kitchen at the Whidbey Island Fairgrounds to make my way to a better life, it all began. Inspired by the balanced baking of her mom and armed with a KitchenAid mixer, she built a new innovative way of serving breakfast… The Breakfast Cookie Original was born!
Erin Baker's Words:
"I believe in a better way to eat, and I won't take 'no' for an answer."

https://erinbakers.com/pages/about-erin-bakers
She is Chief Executive Officer of Erinbakers.com along with Rob McCormack.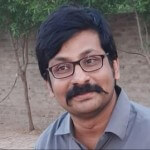 About Touseef Shaikh
Hi, I am Touseef, and I can help you here with the right information about groceries. With years of experience in looking for nutritional information I can find the right products related to grocery and gourmet and can save a lot of your time."
Leave a Reply